Bruxism Treatment at Lightwood Dental
Ferntree Gully Bruxism Guards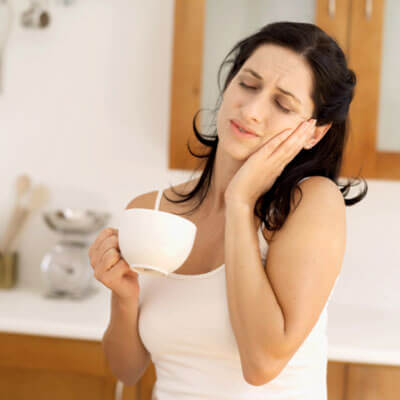 When your teeth bite (occlude) together, they should withstand the everyday pressure that is placed on them. Enamel is extremely dense and strong, making teeth sturdier than bone. But if you tend to clench and grind (bruxism) too forcefully each day, it can cause your teeth to wear down or fracture.
Other symptoms of chronic bruxism include:
Jaw pain
Headaches
TMJ disorder
Broken dental work
Earaches
Occlusal Guards and Splints
If you've recently invested in cosmetic treatments such as porcelain veneers and crowns or you're currently suffering from one of the above-mentioned symptoms, we will recommend fitting you with a bite splint.
Splints work by placing a small amount of space between your upper and lower teeth, reducing their wear on one another and preventing the jaw muscles from fully engaging. As a result, teeth experience less trauma and symptoms begin to subside.
Clenching and grinding is often done subconsciously. It may happen when you sleep or during periods of stress. Because it's not possible to always control these factors, a protective mouthguard is usually the fastest solution.
How Bruxism Splints are Made
During your exam, we will check to see if your teeth are exhibiting signs of wear. If we believe that clenching is to blame, a guard is recommended. All that's necessary to get started is an impression of your teeth. Within a few days, your bite splint will be ready to wear.
You can choose to wear your occlusal splint while you are sleeping or even during your commute home if that is when you tend to clench the most. Within a few days, you should begin to notice the muscles around your jaw and TMJ starting to relax.
Want to Learn More?
Schedule a consultation today to learn more about our dental services.
BOOK ONLINE »

Bruxism Treatment Ferntree Gully, Knox City VIC | (03) 9758 2099