Teeth Whitening at Lightwood Dental
Brighten Your Smile Today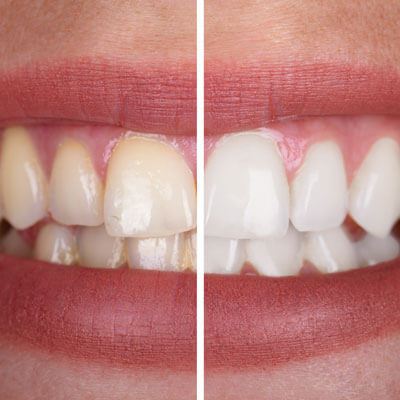 At Lightwood Dental, we are committed to providing our patients with the advanced, high-quality dental services they need to create their most beautiful smile. Even if your teeth are healthy and perfectly aligned, discolouration and staining can make your smile appear unhealthy and give you an older appearance. Teeth whitening can brighten up your smile and take years off your appearance.
We use at-home professional whitening treatments, which provide safer, better, & faster results than over-the-counter products. The professional concentration of ingredients is effective & safe for tooth enamel when used as directed.
The Process
In-Chair Consultation: 
We recommend a checkup and clean before whitening. We'll do a brief exam to ensure your mouth is healthy enough for whitening before beginning the process. Please note that not everyone is a candidate for teeth whitening.
Custom-Crafted Whitening Trays:
Our team will make customised whitening trays for you to use at home.
Whiten Your Teeth at Home:
Using the dental-grade whitening gel we provide, you can whiten your teeth at home in as little as 30 minutes per day. Your custom-moulded trays can be used multiple times.
Our Expert Dentists Have A Special Interest In Teeth Whitening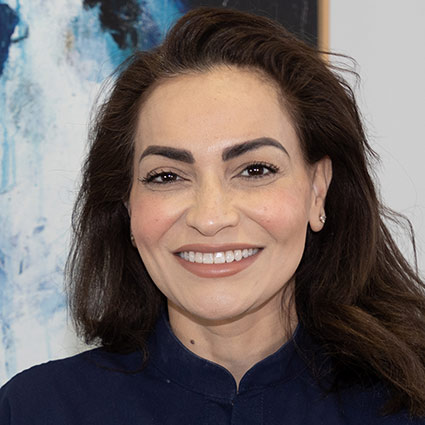 Meet Dr Iram Hasan (Dentist)
I am the owner and Principal Dentist here at Lightwood Dental. I started my career in 2000 and am fulfilling my vision to bring the best that dentistry has to offer to the community of Ferntree Gully since 2017. We have been growing ever since!
Although she grew up in a family of medical doctors, Dr Iram always wanted to pursue a career that allowed her to care for others and be artistic with her hands. Her first introduction to dentistry was when she got her teeth extracted at the age of six, and so impressed was she with the experience that she decided to be a dentist and has been passionate about oral health ever since.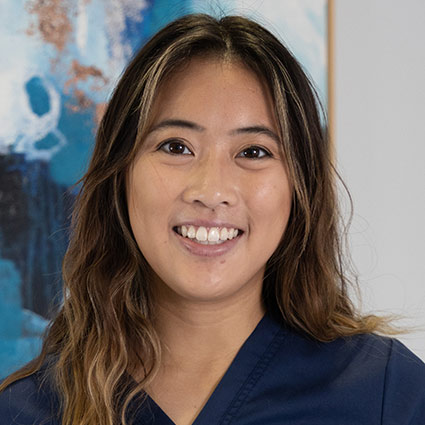 Meet Dr Rachael Chan (Dentist)
Dr Rachael grew up in Melbourne and completed her Bachelor of Health Sciences in Dentistry/Master of Dentistry at La Trobe University in Bendigo in 2020.
Since completing her degree, she has moved back to her home city. Wanting to give back to the community that supported her through her studies, Rachael also works at the community dental clinic in Ballarat, where she completed placement for university.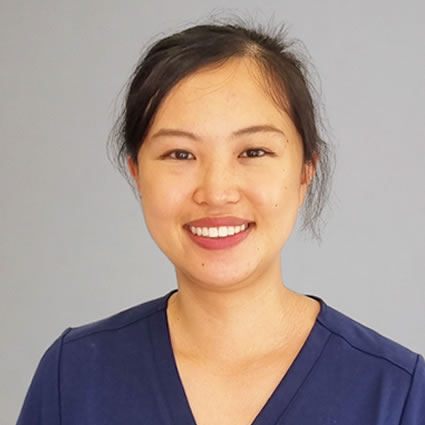 Meet Dr Emily Jin (Dentist)
Dr Emily was inspired to become a dentist, as it encompasses everything I enjoy, including patient interaction, and helping others. She enjoys the hands-on aspect of dentistry, and particularly loves crafting healthy, beautiful smiles for her patients.
Treatment Frequently Asked Questions
What teeth whitening products do you offer?
We use a variety whitening products, which we will select based on your individual needs. We will discuss the various options with you at your consultation. One formula is designed for sensitive teeth.
How long does teeth whitening last?

It depends on the person, but results can last as long as twelve months. Proper care and avoiding food and drinks that stain—like coffee, wine and blueberries—will help your teeth stay whiter longer.
Will teeth whitening work on crowns?

No, your smile can only be as white as your crowns, and whitening products will not lighten them. If your crown is not the right colour for your smile, we'll be happy to discuss a smile makeover with you.
Book Today
Contact us today to schedule an appointment for teeth whitening.
BOOK ONLINE »

Teeth Whitening Ferntree Gully, Knox City VIC | (03) 9758 2099