Invisalign Clear Aligners at Lightwood Dental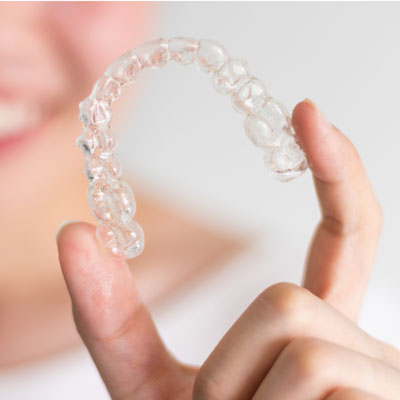 Helping people get the smile they've always wanted is our goal at Lightwood Dental. For many, that means using Invisalign clear aligners to correct the alignment of the teeth. Our dentists, Dr Iram Hasan has the experience and expertise to determine if Invisalign clear aligners are right for you, and design a treatment plan to create your best smile.
Compared with
traditional braces
, this state-of-the-art approach offers improved oral hygiene, fewer and shorter appointments, greater comfort and the freedom to eat whatever and whenever you want. Since they are clear, they are also more aesthetically pleasing than traditional braces.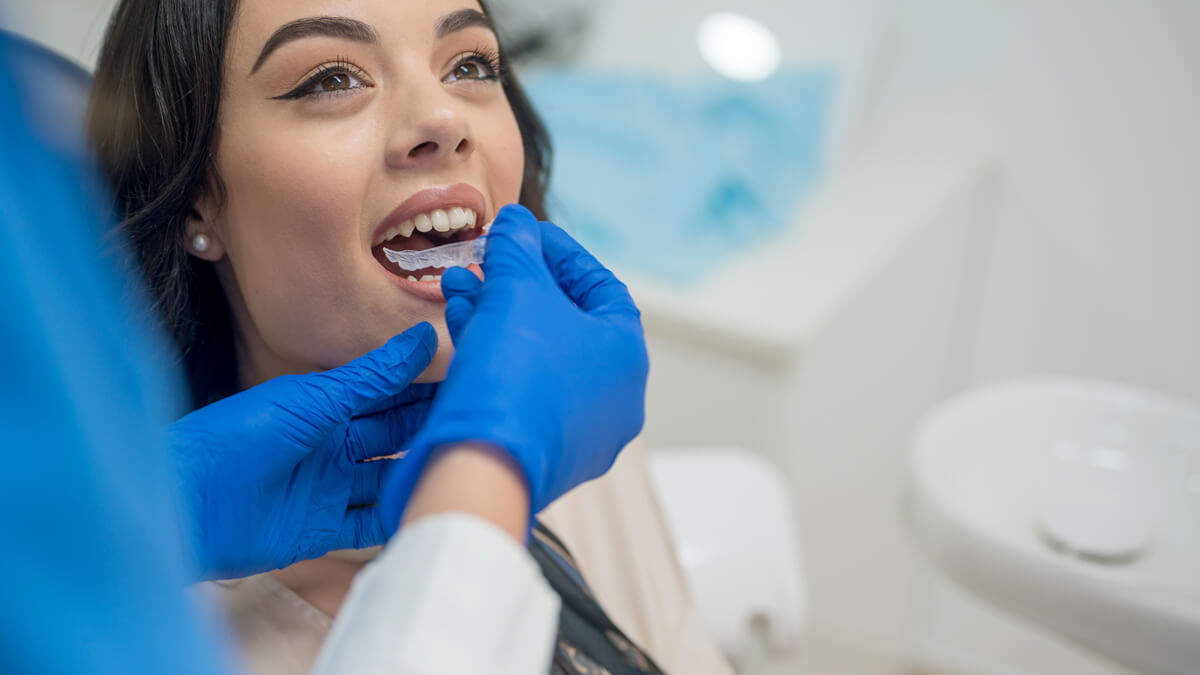 BPA-Free Translucent Material
Invisalign clear aligners are made of BPA-free translucent materials, which are formed into removable plastic trays worn to guide teeth into proper alignment without fixed wires and brackets.
The Process
Free Initial Consultation:We'll answer any questions and let you know if you're a candidate for Invisalign treatment, how much it will cost, and how long your case will take to treat.
3-D Model:Using cutting edge digital technology, we create a virtual model of your teeth and map out where each one needs to move.
Aligners:Based on the modelling, a series of aligners will be created for you. You will wear each for two weeks at a time, progressing through the series to move your teeth into the desired position.
Follow-ups:
We'll have you in for a check-up every 4-6 weeks to ensure that things are progressing optimally, and send you home with the next few sets of aligners.
Our Expert Dentists Have A Special Interest In Invisalign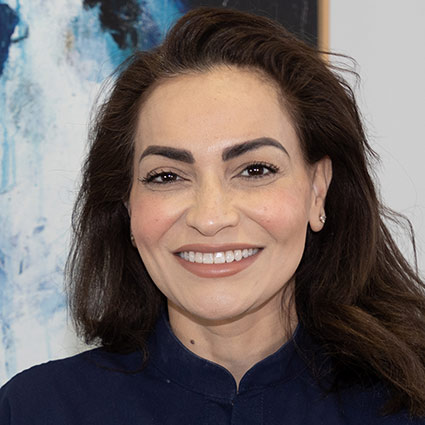 Meet Dr Iram Hasan (Dentist)
I am the owner and Principal Dentist here at Lightwood Dental. I started my career in 2000 and am fulfilling my vision to bring the best that dentistry has to offer to the community of Ferntree Gully since 2017. We have been growing ever since!
Although she grew up in a family of medical doctors, Dr Iram always wanted to pursue a career that allowed her to care for others and be artistic with her hands. Her first introduction to dentistry was when she got her teeth extracted at the age of six, and so impressed was she with the experience that she decided to be a dentist and has been passionate about oral health ever since.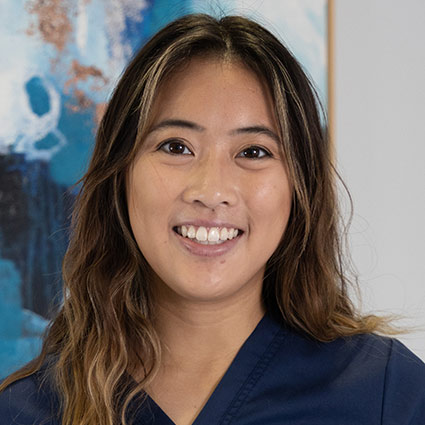 Meet Dr Rachael Chan (Dentist)
Dr Rachael grew up in Melbourne and completed her Bachelor of Health Sciences in Dentistry/Master of Dentistry at La Trobe University in Bendigo in 2020.
Since completing her degree, she has moved back to her home city. Wanting to give back to the community that supported her through her studies, Rachael also works at the community dental clinic in Ballarat, where she completed placement for university.
Treatment Frequently Asked Questions
Can clear aligners help straighten teeth without braces?
Yes! Clear aligners are a great option for effectively and discreetly straightening the teeth.
Should I get veneers, braces or clear aligners?

It depends on your situation. Our dentists will help you make the best choice for your smile. In general, veneers can be done quickly, but are more invasive. Braces are necessary for complex teeth straightening requirements. Clear aligners are a great option for teens and adults.
Schedule Today
Contact us today to book your free consultation.

Invisalign® Ferntree Gully, Knox City VIC | (03) 9758 2099