Meet Dr Rachael Chan (Dentist)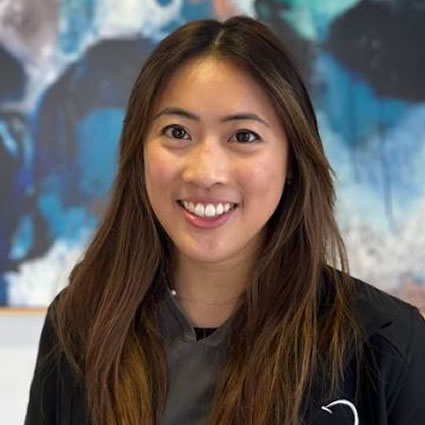 Dr Rachael grew up in Melbourne and completed her Bachelor of Health Sciences in Dentistry/Master of Dentistry at La Trobe University in Bendigo in 2020.
Since completing her degree, she has moved back to her home city. Wanting to give back to the community that supported her through her studies, Rachael also works at the community dental clinic in Ballarat, where she completed placement for university.
Building Trust & Forging Connections With Patients
Rachael's favourite aspect of dentistry is getting to know her patients and helping them achieve their oral health goals. She sees her patients as more than just teeth in a mouth, and loves to build the trust crucial to a successful dentist-patient relationship.
Dr. Rachael's patients say that she's very gentle and takes the time to listen to their needs. "I enjoy working with a range of people to help them take control of their oral health. I treat every patient as a whole person-not just a set of teeth!"

Dr Rachael Chan | (03) 9758 2099