Dental Implants at Lightwood Dental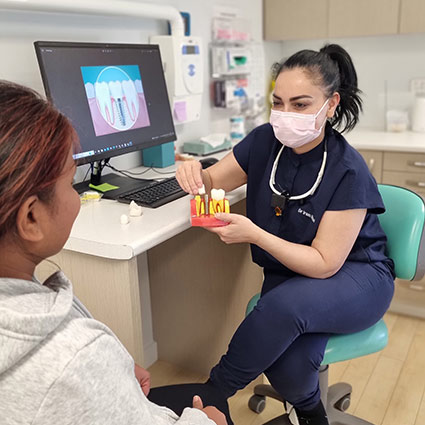 Smile Reconstruction in Ferntree Gully
Dental implants offer the most natural appearance when it comes to replacing missing teeth. At
Lightwood Dental
we have the experience, technical knowledge and artistic skill to create your best smile and restore your confidence.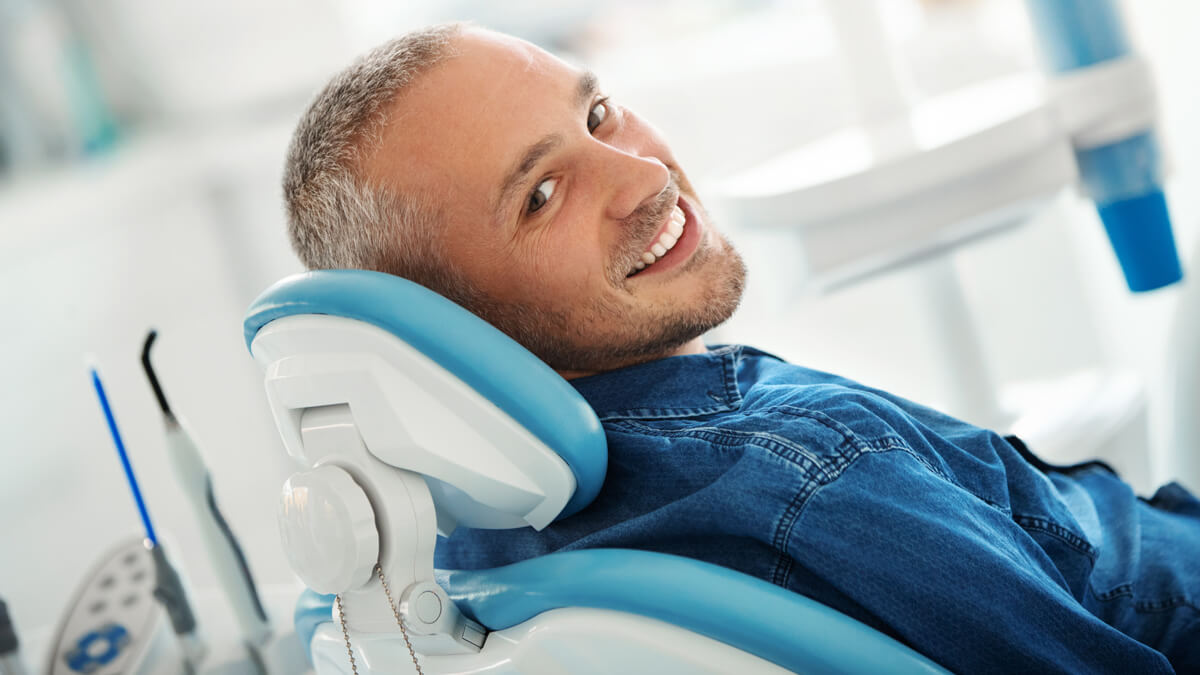 What Is A Dental Implant?
Dental implants are made from biocompatible materials and act as artificial tooth roots that are set into the jawbone and fuse with it, becoming a permanent part of your smile. We then attach fixed restorations like crowns, bridges or dentures to the implant, restoring your smile.
The Process
Free Initial Consult:
We will consult with you over Zoom to discuss your needs and goals.
CBCT Scans:
You'll then have an in-person visit at a radiology clinic for CBCT (cone beam computed tomography) scans. These are special X-rays that show us the density of the jawbone, which helps determine if you are a candidate for dental implants.
Appointment with Our Dentist:
We'll go over your CBCT scans with you and take other X-rays. Your dentist will then order all the implant components.
Implant Surgery:
We bring a board-certified oral surgeon into our practice to place each implant, with the option of selecting general anaesthesia.
To help ease anxiety and ensure our patients are comfortable, we have a range of sedation options, including IV sedation and the green whistle.
Placing Fixed Restorations:
After the implant is fully integrated with the bone (which will take a few months), we will replace any temporary prosthetics with permanent crowns, bridges or dentures.
Our Expert Dentists Have A Special Interest In Dental Implants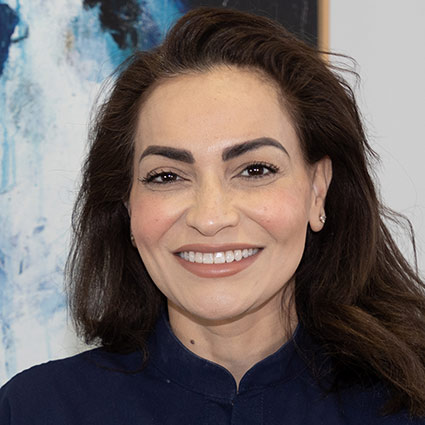 Meet Dr Iram Hasan (Dentist)
I am the owner and Principal Dentist here at Lightwood Dental. I started my career in 2000 and am fulfilling my vision to bring the best that dentistry has to offer to the community of Ferntree Gully since 2017. We have been growing ever since!
Although she grew up in a family of medical doctors, Dr Iram always wanted to pursue a career that allowed her to care for others and be artistic with her hands. Her first introduction to dentistry was when she got her teeth extracted at the age of six, and so impressed was she with the experience that she decided to be a dentist and has been passionate about oral health ever since.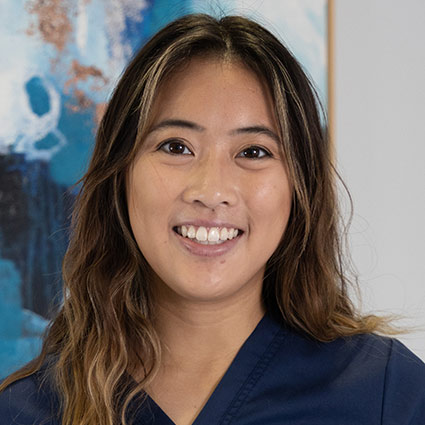 Meet Dr Rachael Chan (Dentist)
Dr Rachael grew up in Melbourne and completed her Bachelor of Health Sciences in Dentistry/Master of Dentistry at La Trobe University in Bendigo in 2020.
Since completing her degree, she has moved back to her home city. Wanting to give back to the community that supported her through her studies, Rachael also works at the community dental clinic in Ballarat, where she completed placement for university.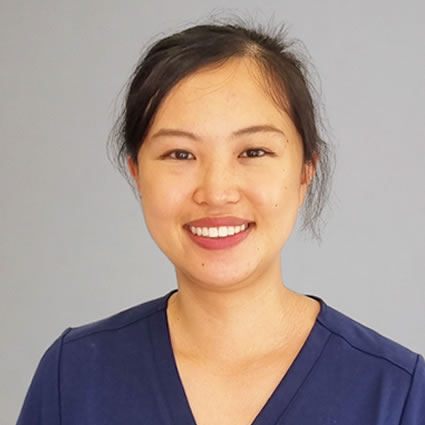 Meet Dr Emily Jin (Dentist)
Dr Emily was inspired to become a dentist, as it encompasses everything I enjoy, including patient interaction, and helping others. She enjoys the hands-on aspect of dentistry, and particularly loves crafting healthy, beautiful smiles for her patients.
Treatment Frequently Asked Questions
Does implant surgery hurt?
Most of our patients say implant surgery is no more painful than a simple tooth extraction.
Do implants damage neighbouring teeth?

Unlike traditional tooth replacement treatments, dental implants are non-invasive to adjacent teeth. Each implant is independent, preventing the need to alter the tooth shape next to it.
How long do implants last?

With proper dental care, implants can potentially last a lifetime. The restorations (crowns or bridges) may wear out over time, but the implant itself is unlikely to fail.
Get Started Today
Contact us today to find out if dental implants can offer you the smile you've always wanted.
BOOK ONLINE »

Dental Implants Ferntree Gully, Knox City VIC | (03) 9758 2099