Dental Hygiene Visits at Lightwood Dental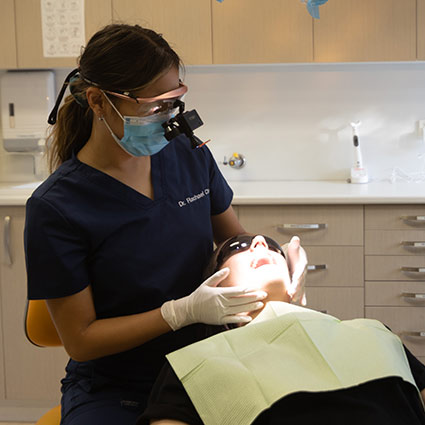 It's no secret-Lightwood Dental wants the best for your oral health! And that means offering the care you need when you need it.
At our practice, we aim to prevent future oral health problems by offering effective and thorough dental hygiene visits. Here's what you can expect upon arriving.
The Cleaning Process
During a teeth cleaning, we'll inspect your mouth for the following:
Buildup of tartar or plaque
Inflamed gums that may be swollen or bleeding
Gums pulling away from the teeth, or receding
Infection
Teeth that are mobile or loose
Frequent bad breath
Lesions or abscesses
We'll then let you know what we see or find. Following, the cleaning can begin. We'll start by removing the plaque and tartar buildup in the grooves of your teeth or along the gum line. Next, we'll polish teeth to help get rid of surface stains and fully clean any restorations. Last, we'll apply a dental fluoride and desensitising agents to help you have a healthy, comfortable experience.
Proper Oral Hygiene Can Prevent Gum Disease
One of the biggest reasons for maintaining regular six-month visits with our practice is to help keep your gums healthy and prevent gum disease, which can have a number of other problems on your health that go well beyond the mouth. A mild form of gum disease is called gingivitis, and when caught early, can be stopped in its tracks with a professional cleaning and proper at-home care.
Moderate to severe periodontitis happens when plaque builds up around the gum line or even under it, producing toxins that can cause infection. When not treated, this can destroy the bone and root of your tooth, eventually leading to abscess or tooth loss.
The best way to prevent both? Brush and floss daily, and keep your regular visits with us.
Ready to Book?
We'd love to welcome you to our practice for a dental hygiene visit. Get started today by contacting us to book your first appointment – we look forward to seeing you and helping you achieve your goals in oral health.

Dental Hygiene Ferntree Gully, Knox City VIC | (03) 9758 2099