New Patients at Lightwood Dental
Your First Visit
Your first appointment is extremely important. We want to make sure that we have more than enough time to allow for a proper consultation to review all of your intraoral images, X-rays, photographs, examination findings and personal concerns. In most cases, you can plan for the initial visit to last 60-90 minutes.
During your consultation, we want to hear what you're looking for in a dental provider. Are there past experiences or phobias that have impacted your oral health concerns? The more specific you are about your dental needs, the better we can work to address them.
All Ages Welcome
Intergenerational dental care is at the core of what we do. Whether you have a young child that feels anxious about seeing a dentist for the first time or are rehabilitating your smile due to missing teeth, we want your experience in our practice to be one you and your family feels confident about. When you schedule your appointment, be sure to let us know if you prefer to book other family members alongside of your visit.
GAP FREE
WITH ANY HEALTH FUND
We have two different packages for new patients at our practice.
---
New Patient Package 1 –
GAP FREE or $199
Comprehensive Exam
Thorough Scale & Clean
All X-rays & OPG Photos
Detailed Treatment Plan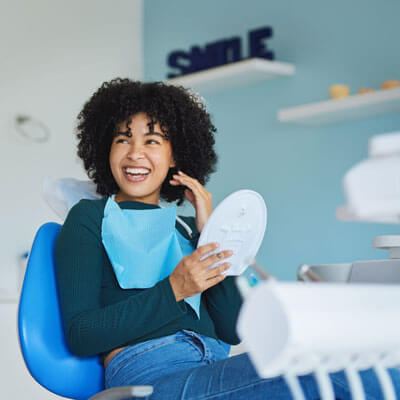 New Patient Package 2 –
GAP FREE or $99
Full Dental Examination
Onsite Imaging (X-rays)
Detailed Consultation
GAP FREE with any health fund and HICAPS for same-day rebates.
*T&C's apply.
Our Comprehensive Examination
We love to meet new and returning clients and help them achieve great dental health. The team at Lightwood Dental does things differently. Our Comprehensive Examination has been specially designed so that we can take the time to get to know you and your teeth.
Our dentists look at your whole mouth thoroughly and work with you to get the smile you're after – healthy, functioning properly and looking fantastic. We do it all for a flat fee – no hidden costs. So come in to experience our thorough and personal approach.
Insurance and Financing Information
We gladly accept all insurance as well as the Children's Dental Benefits Schedule. HICAPS is available on-site to process your claim straightaway. If there is a gap in your coverage, we can accommodate payment options on an individual basis to ensure that your care is as affordable as possible.
Also, to assist in budgeting for your treatment we are a zipMoney affiliated practice. ZipMoney allows you to apply online and spread the cost of treatments up to 24 months interest free. For more information please enquire at reception.
Sit Back and Relax
Our family-friendly reception area has a corner for children to play and fresh drinks for you to enjoy as you complete your paperwork. Contact one of our receptionists to schedule your first appointment. Our practice is open late as well as Saturdays.
BOOK ONLINE »

New Patients at Lightwood Dental | (03) 9758 2099