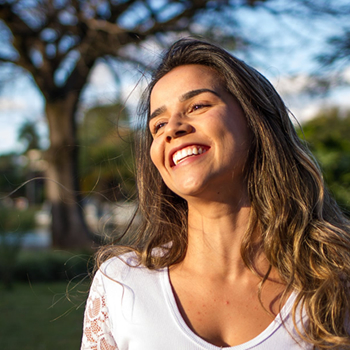 Restorative dentistry consists of procedures that are designed to keep your smile healthy and functional. Our general and family dentists offer comprehensive services that are made to combat tooth decay and strengthen your bite overall.
Types of Restorative Treatments
What are some of the most common types of restorations that we offer?
Fillings — Small cavities are usually repaired with a filling. Composite fillings are white, so that they match the tooth structure around them. We aim to diagnose decay early, before the cavity has a chance to spread deeper into your tooth.
Crowns — A large cavity or cracked tooth shouldn't be filled, because pressure from biting and chewing will cause it to break apart. Instead, a crown covers and protects your entire tooth, keeping it stable enough for everyday wear.
Inlays and Onlays — "Three-quarter crowns" are larger than fillings but smaller than crowns, repairing larger tooth areas while maintaining as much healthy structure as possible. Inlays and onlays are sometimes called lab-made fillings.
Bridges, Implants and Dentures — If you have missing teeth, there are a variety of options available to replace them. Bridges rest on top of adjacent teeth or you can have an implant set in that area to support a crown. For multiple missing teeth, a removable partial or full denture is another choice to consider.
"Why Do I Need Restorative Dentistry?"
You'll want to reach out to our restorative dentist if you're struggling with a problem such as a chipped or missing tooth, active cavity or pain. From there, we'll take an X-ray of your tooth to determine the extent of the damage and decide which type of restoration is best for that given situation. We'll provide you with all of the information you need to feel confident about your care choice.
Get a Customised Treatment Plan
Your restorative dental treatments are customised to your unique situation, timeline, budget and priorities. We'll meet with you individually to discuss which options are available, then curate a care plan that fits your lifestyle.
Restorative dentistry is often combined with cosmetic procedures or materials, for optimal aesthetic results.
Contact us and schedule your visit today!