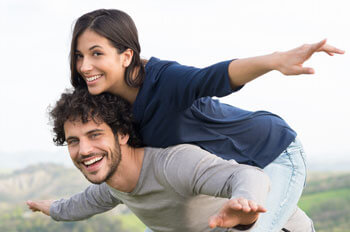 At Lightwood Dental, it's our goal to help patients achieve a smile they can be proud of, and sometimes that means restoring its appearance and functionality with custom-fit and made dental implants.
Implants act, look and function as your real teeth, and can help restore your facial structure. An implant is surgically inserted into your jawbone, acting as the root of your tooth. Then, it's mounted to a replacement tooth or crown.
Additional benefits of dental implants that many of our patients have experienced include:
Satisfying results—they're quite popular!
Replaces one or several missing tooth
Helps you eat and speak better
Durable with proper care—they can last for years, even decades
Helps to maintain a beautiful smile without any shifting teeth
Restores your natural facial structure.
If you've been wondering whether or not dental implants are a viable option for you, we'd love to help you figure it out. Contact our practice today to learn more about how a custom-built dental implant can help you beam brighter.
We look forward to helping you!