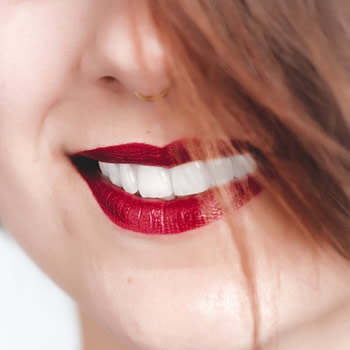 Are you ready to have a smile that you feel proud of showing off? Today's cosmetic dentistry options include something for everyone. From minimalist contouring to dramatic dental veneers, our smile makeover plans are customised to your unique situation and budget.
What's Involved?
During your initial smile makeover consultation, we'll discuss what you like about your smile and which characteristics you want to change. For example, you may have a few crooked teeth or some staining that you'd like to address. For another person it could be a missing tooth.
Next, we'll suggest appropriate treatments for those aesthetic concerns. It may be whitening your teeth and starting Invisalign®, or getting dental veneers. When we've presented all of the viable options, you'll be able to select the best one(s) for what you need.
Types of Treatments Recommended
Depending on what you're hoping to achieve, you may want to consider cosmetic options like
Teeth Whitening — Safely brighten the colour of your smile by several shades. Whitening is great as a stand-alone enhancement!
Porcelain Veneers — Quickly change your smile's overall appearance with customised restorations. Veneers make your teeth look whiter and straighter in just a couple of visits.
Braces and Orthodontic Treatment — A properly aligned smile looks healthier and prevents irregular tooth wear. If you've invested in crowns or veneers, straightening your bite can limit accidental chipping.
Invisalign® — Not interested in metal braces? These clear aligners are a subtle and effective way to get the same results.
Cosmetic restorations are useful for a variety of purposes. We'll usually recommend a combination of certain procedures to help you achieve the results you're looking for. Understanding your goals will assist us in suggesting the most appropriate types of treatment.
Request a Smile Makeover Consultation
If you're curious about having a smile makeover completed, we recommend starting with a simple consultation. During your visit you'll get the information you need, without having to commit to treatment you don't want. When you have all of the resources at your fingertips, you'll feel confident when it's time to take the first steps.
Contact our office today to request an appointment.